Organisational Structure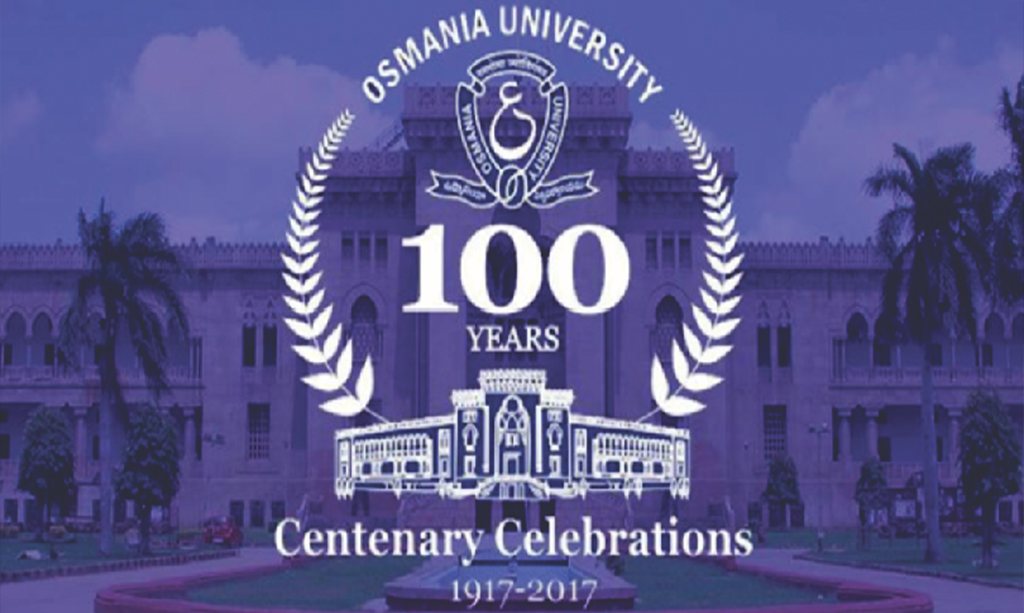 The University College of Science is headed by the Principal, supported by two Vice-Principals for day-to-day administration of the college. The office of the Principal is responsible for general administration, looking after the student's affairs, direction and implementation of academic and other developmental programmes. Vice Principal (General), Vice Principal (Hostels), two Assistant Registrar, one Superintendents and many other office staff assist the Principal.
Every department is managed by a Head, who is responsible for both the administrative and academic functioning of the department. Each department has a Chairperson, Board of Studies, who would look after the curricula, valuation and other related academic aspects.
The Dean, Faculty of Science coordinates the Ph. D. programmes and other related academic and research activities.
At present, the UCS has 135 permanent teaching faculty members supported by over 200 technical and non-teaching staff spread over Principal's Office, 14 departments and Four Self-financing Programmes.
The University College of Science imparts education for Post Graduates through semester system in various Masters programmes in Science, and conducts research in all these areas of science. Majority of the departments are housed in separate buildings and are equipped with hi-tech and state-of-the-art equipment facilities. The academic programmes and curricula of the Science faculty are periodically revised, restructured and updated to keep pace with the latest international standards for present as well as future needs. From the academic year 2009-2010, all PG programmes offered are under the choice based credit system (CBCS) with interdisciplinary and add-on courses.
Heads and Chairpersons (Board of Studies)
Regular Courses
| S.No. | Department | Head | Chairperson |
| --- | --- | --- | --- |
| 1 | Applied Geochemistry | Dr. B. Srinivas | Dr. B. Srinivas |
| 2 | Astronomy | Dr. D. Shanti Priya | Dr. K. Chenna Reddy |
| 3 | Biochemistry | Prof. Ch. Venkata Ramana Devi | Dr. B. Manjula |
| 4 | Botany | Prof. P. Kamalakar | Dr. Ramadevi Bhukya |
| 5 | Chemistry | Prof. K. Bhaskar | Prof. U. Umesh Kumar |
| 6 | Genetics | Dr. Smitha C. Pawar | Dr. H. Surekha Rani |
| 7 | Geology | Prof. I. Pandu Ranga Reddy | Prof. I. Pandu Ranga Reddy |
| 8 | Geography | Prof. B. Srinagesh | Prof. A. Balakishan |
| 9 | Geophysics | Prof. B. Veeraiah | Dr. B. Veeraiah |
| 10 | Mathematics | Prof. B. Surender Reddy | Prof. B. Surender Reddy |
| 11 | Microbiology | Dr. B. Bhima | Dr. B. Bhima |
| 12 | Physics | Prof. D. Karuna Sagar | Dr. M. Srinivas |
| 13 | Statistics | Dr. G. Jaya Sree | Prof. C. Vijayalakshmi |
| 14 | Zoology | Prof. S. Jithender Kumar Naik | Prof. B. Reddya Naik |
Coordinators and Chairpersons (Board of Studies)
Self-Financing Courses
| S.No. | Department | Coordinator | Chairperson, BoS |
| --- | --- | --- | --- |
| 1 | Biotechnology | Prof. A. Roja Rani | Dr. Smitha C. Pawar |
| 2 | Computer Science | Dr. M. Chenna Krishna Reddy | Prof. M. Rangamma |
| 3 | Environmental Science | Dr. S. Karnakar Reddy | Dr. B. Rama Devi |
| 4 | Forensic Science | Prof. P. Leelavathi | Prof. P. Leelavathi |
Student Advisors, Lady Counsellors
and Placement Coordinators
Regular & Self-financing Courses
| S.No. | Department | Student Advisor | Lady Counsellor | Placement Coordinator |
| --- | --- | --- | --- | --- |
| 1 | Applied Geochemistry | Dr. B. Sirinivas | -- | Dr. B. Sirinivas |
| 2 | Astronomy | Dr. D. Shanti Priya | Dr. J. Rukmini | Dr. K. Sriram |
| 3 | Biochemistry | Dr. R. Karuna | Dr. B. Manjula | Dr. Raju Padiya |
| 4 | Biotechnology | Dr. Singham Prashant | Dr. K. Chaitri | Dr. S. Someshwar Rao |
| 5 | Botany | Dr. S. Karnakar Reddy | Dr. E. Sujatha | Dr. P. Kamlakar |
| 6 | Chemistry | Prof. D. Ashok | Prof. P. Leelavathi | -- |
| 7 | Computer Science | Dr. B. Krsihna Reddy | Dr. G. Kamala | Dr. J. Anand Rao |
| 8 | Environmental Science | Dr. S. Azeem Unnisa | Dr. Shashikala | Dr. S. Azeem Unnisa |
| 9 | Forensic Science | Ms. K. Rama | Ms. T. Sowmya | Ms. T. Sowmya |
| 10 | Genetics | Dr. H. Surekha Rani | Dr. Smitha C. Pawar | Dr. S. Someshwar Rao |
| 11 | Geology | Prof. M. Srinivas | -- | Prof. A. Narsing Rao |
| 12 | Geography &Amp; Geoinformatics | Dr. B. Srinagesh | Dr. B. Anuradha | Dr. Md. Akhter Ali |
| 13 | Geophysics | Dr. Ram Raj Mathur | Dr. G. Udaya Laxmi | Dr. G. Udaya Laxmi |
| 14 | Mathematics | Dr. M. Chenna Krishna Reddy | Dr. G. Kamala | Dr. C. Govardhan |
| 15 | Microbiology | Dr. B. Sandeepta | Dr. Hameeda Bee | Dr. P. Acharya Nagarjuna |
| 16 | Physics | Dr. R. Sandhya | Dr. K. Kirana | Dr. C. P. Vardhini |
| 17 | Statistics | Dr. K. Vani | Dr. G. Jayashree | Dr. S. A. Jyothi Rani |
| 18 | Zoology | Dr. C. Srinivasulu | Prof. V. Vanitha Das | Dr. G. Sunitha Devi |